Beam is just one of the thousands of cryptocurrencies available. Whether you already own the Beam coin and want to learn how to trade it or are thinking of buying it, there are some basics you should know.
What Is Beam?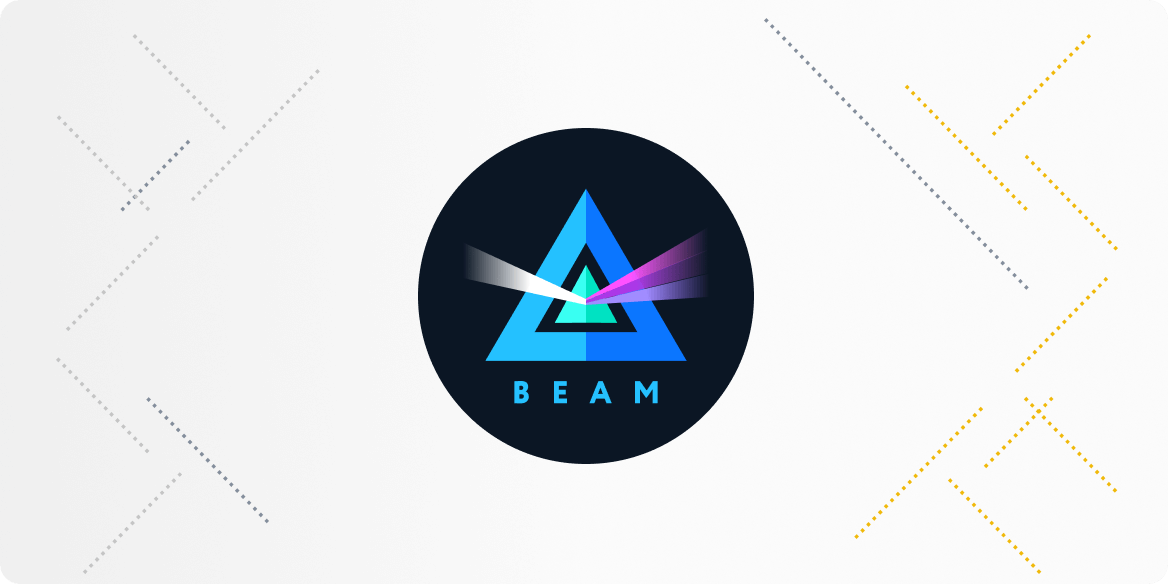 Beam (BEAM) – is a scalable, private cryptocurrency based on both the MimbleWimble and LelantusMW protocols that aims to explore the world of confidential Decentralized Finance (DeFi)
Start by getting a basic idea of the Beam crypto coin. It is a cryptocurrency designed to make confidential transactions as well as a DeFi platform. It is confidential by default, meaning that Beam cryptocurrency appeals to those who want privacy.
Beam's Key Features
Privacy – while Beam is private by default, all transactions are private too. At the same time you may enhance the privacy by enabling Max Privacy. The system "hides" your transaction making the asset UTXO and BEAM UTXO look the same on blockchain.
Mass adoption – BEAM can be exchanged on BTC, DOGE, DASH, LTC and QTUM. ERC20 and ETH will be supported soon.
Availability – Beam's native coin can be found on most the major exchanges including Binance, 7b, Huobi and Kraken. The same can be said in relation of wallets.

Beam Trading Vs. Investing
| | |
| --- | --- |
| Trading | Investing |
| Short-term | Long-term |
| Risky | Relatively safe |
| Unpredictable profit | Predictable profit |
The big difference between trading and investing in Beam is your strategy. When trading Beam, you typically buy and sell it more frequently and hold it for shorter periods of time. By contrast, investing in Beam cryptocurrency typically refers to buying it to hold the cryptocurrency for a longer amount of time.
What makes Beam different?
Two outstanding features of BEAM are "Scriptless scripts" and confidence of assets. The first one enables atomic swapping, escrows and time-locked transactions, providing more smooth and convenient trading.
The second feature is confidence of assets. Though Beam is not the first blockchain project to implement it (RVN, for example, did it earlier), Beam is one of the first projects to provide privacy-oriented cryptocurrency.
What to watch out for?
Most of the forecasts, including the analytical review of Wallet Investor, show that BEAM might be a great choice for both long-term and short-term investments. Within 5 years the price of the coin is going probably triple.
Simply put, $100 invested in Beam in 2021, will become $286 in 2026.
However, though the analysis provided by Wallet Investor is rather accurate, we call upon our readers to do your own research, as far as the information mentioned above cannot be considered as financial advice.
Why Should I Trade Beam?
There are plenty of reasons to trade Beam. The Beam coin project is already underway, showing the potential to achieve its goals.
The prospects for the coin are good, especially if we take into account the fundamental indicators of the project. So far, there have been no significant failures. This has a positive effect on quotes.
While 2021 is not the best year for BEAM, currently it provides a great opportunity to buy the dip and take profit in the future.
In comparison to other cryptocurrencies BEAM is highly affordable and available on most of the trading platforms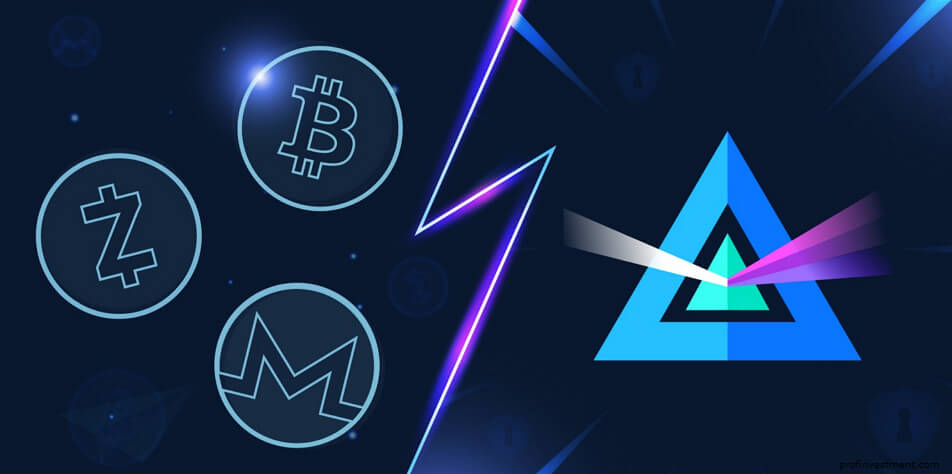 Ways to Trade Beam?
You can trade Beam in several ways. You can opt for a short-term strategy to buy and sell it multiple times per day or week. Or you can trade Beam for longer periods.
News strategy – trading based on news and market expectations, both before and following news releases.
Swing trading – aims to buy a security when they suspect that the market will rise. Otherwise, they can 'sell' an asset when they suspect that the price will fall
Day trading – take advantage of price fluctuations in-between the market open and close hours.
Where to Trade Beam?
Most platforms for trading Beam are either exchanges or brokers. With exchanges, you directly trade Beam for another cryptocurrency on the platform. With a broker, the broker handles everything for you, saving you time and effort.
Binance – a multifunctional multilingual platform with an impeccable reputation. It provides traders with low fees, high security, and multiple trading tools.
Gate.io – is one of the global top 10 cryptocurrency exchanges with authentic trading volume.
CoinDCX – India's largest and safest cryptocurrency exchange where you can buy and sell Bitcoin and other cryptocurrencies with ease.
7b – a crypto broker that is ideal for beginners. It provides high security, a large selection of trading instruments and assets, as well as the most user-friendly interface.
CoinEx – founded in December 2017, CoinEx is a global and professional cryptocurrency exchange service provider.
Beam Mobile Broker Trading App
Using a Beam mobile broker trading app offers the most convenience when you want to trade the Beam crypto. It lets you easily trade on the go and puts you in complete control of your transactions.
How to Trade Beam Using the 7b Crypto Broker App
To trade the cryptocurrency Beam on 7b, just follow these simple steps:
Deposit cryptocurrency into your account if you haven't already done so.
Search for the coin Beam.
While on the Beam page, click "Buy" or "Sell," depending on the action you want to take.
Input the amount of Beam to buy or sell.
Confirm the trade. You will see a confirmation screen.
Repeat as often as you want.
Where to exchange Beam?
In 2021 Beam can be exchanged on most swap platforms and exchanges, including:
ChangeNOW – an instant exchanger, the average transaction speed is no more than 2 minutes.
Gate.io – is one of the global top 10 cryptocurrency exchanges with authentic trading volume.
7b broker – a crypto broker, with a wide range of trading pairs and cryptocurrencies, competitive fees, as well as a user-friendly interface.
How to exchange BEAM to BTC using the 7b app?
Exchanging Beam to BTC does not require special skills or knowledge, while the interface of the app is both intuitive and easy to use:
Step 1. Download and register in 7b
Step 2. Deposit BEAM
Step 3. Enter the page called "Markets"
Step 4. Search BTC
Step 5. Enter the necessary sum
Step 6. Swipe up and receive the success notification
FAQ
How does Beam trading work?
When you trade Beam, you buy or sell it based on its price compared to other cryptocurrencies. You can buy it when you think the price will go up and sell it when you think the price will drop.
Is Beam trading safe?
Yes, trading Beam is safe, as long as you use a reputable platform or broker. Always research your chosen broker to confirm if your crypto is safe.
Is it profitable to trade Beam?
It can be profitable to trade Beam, but no cryptocurrency trading ever guarantees a profit.
Can I trade Beam for free?
You will always pay a small commission or spread when trading Beam. This pays for the work the platform has to do to make the trade happen.
Does Beam trade 24/7?
Yes! Like all other cryptocurrencies, Beam trades 24 hours a day. This gives you the freedom to trade when you want.
Is the 7b broker app secure to trade Beam?
Yes! The 7b broker app prides itself on its high level of security.
Is it possible to trade Beam anonymously?
Yes. Beam is private by default. On top of that, the best brokers, like the 7b app, don't require KYC to trade Beam.