Beam is just one of the thousands of cryptocurrencies available. Whether you already own the Beam coin and want to learn how to trade it or are thinking of buying it, there are some basics you should know.
What Is Beam?
Start by getting a basic idea of the Beam crypto coin. It is a cryptocurrency designed to make confidential transactions as well as a DeFi platform. It is confidential by default, meaning that Beam cryptocurrency appeals to those who want privacy.
Beam's Features
As mentioned, Beam is private by default. All transactions are private, but you can also opt for Max Privacy. The cryptocurrency Beam also has a strong focus on confidential assets. When you make transactions or trade Beam, the asset UTXO and Beam UTXO look the same on the blockchain.
The team behind Beam is working on a decentralized exchange. In the meantime, you can use Atomic Swaps to easily exchange Beam with BTC, DOGE, DASH, LTC, and QTUM. Soon ERC20 and ETH will also be supported.
The team also prides itself on the usability of the coin between the Beam wallets and its availability on wallets and exchanges. There is also a Smart Contract feature called Shaders.
Beam Trading Vs. Investing
The big difference between trading and investing in Beam is your strategy. When trading Beam, you typically buy and sell it more frequently and hold it for shorter periods of time. By contrast, investing in Beam cryptocurrency typically refers to buying it to hold the cryptocurrency for a longer amount of time.
Why Should I Trade Beam?
There are plenty of reasons to trade Beam. The Beam coin project is already underway, showing the potential to achieve its goals. It is also available on many exchanges and brokers, making it easy to trade. There is also the fact that compared to many other cryptocurrencies, Beam is highly affordable. At the time of writing, it is valued at $0.9351.
Ways to Trade Beam?
You can trade Beam in several ways. You can opt for a short-term strategy to buy and sell it multiple times per day or week. Or you can trade Beam for longer periods.
Where to Trade Beam?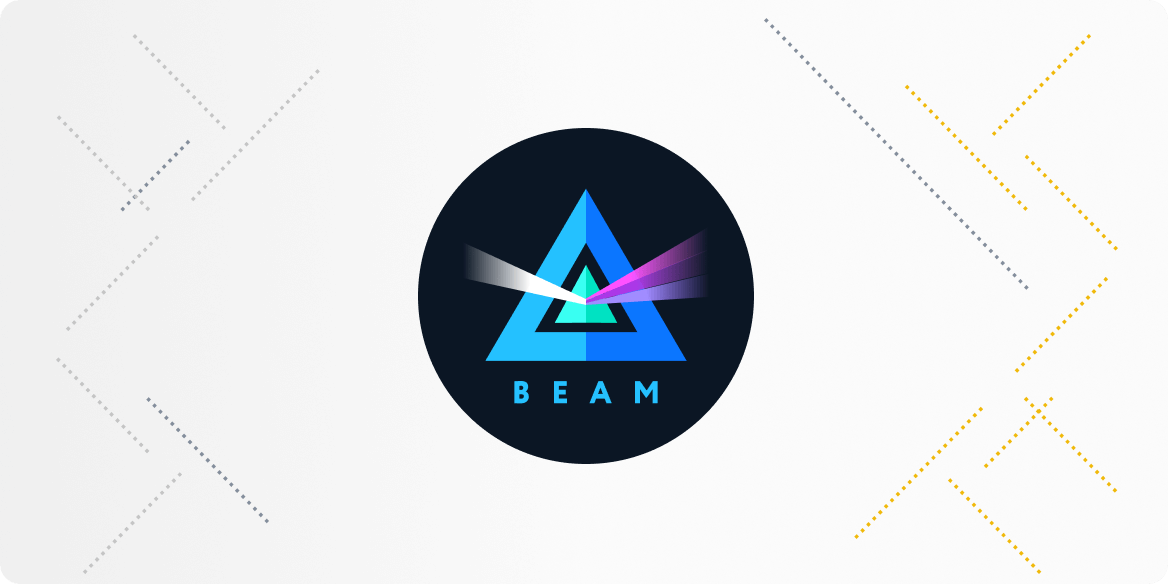 Most platforms for trading Beam are either exchanges or brokers. With exchanges, you directly trade Beam for another cryptocurrency on the platform. With a broker, the broker handles everything for you, saving you time and effort.
You will notice options for your smartphone as well as web-based exchanges and even those you download to your computer, although the last of these is rare.
Beam Mobile Broker Trading App
Using a Beam mobile broker trading app offers the most convenience when you want to trade the Beam crypto. It lets you easily trade on the go and puts you in complete control of your transactions.
How to Trade Beam Using the 7b Crypto Broker App
To trade the cryptocurrency Beam on 7b, just follow these simple steps:
Deposit cryptocurrency into your account if you haven't already done so.
Search for the coin Beam.
While on the Beam page, click "Buy" or "Sell," depending on the action you want to take.
Input the amount of Beam to buy or sell.
Confirm the trade. You will see a confirmation screen.
Repeat as often as you want.
FAQ
How does Beam trading work?
When you trade Beam, you buy or sell it based on its price compared to other cryptocurrencies. You can buy it when you think the price will go up and sell it when you think the price will drop.
Is Beam trading safe?
Yes, trading Beam is safe, as long as you use a reputable platform or broker. Always research your chosen broker to confirm if your crypto is safe.
Is it profitable to trade Beam?
It can be profitable to trade Beam, but no cryptocurrency trading ever guarantees a profit.
Can I trade Beam for free?
You will always pay a small commission or spread when trading Beam. This pays for the work the platform has to do to make the trade happen.
Does Beam trade 24/7?
Yes! Like all other cryptocurrencies, Beam trades 24 hours a day. This gives you the freedom to trade when you want.
Is the 7b broker app secure to trade Beam?
Yes! The 7b broker app prides itself on its high level of security.
Is it possible to trade Beam anonymously?
Yes. Beam is private by default. On top of that, the best brokers, like the 7b app, don't require KYC to trade Beam.