SushiSwap is one of the most popular decentralized exchanges based on Ethereum blockchain. In our review, you will find out what kind of platform it is, what its key features are, why it is worth adding SUSHI to your investment portfolio, and with the help of which platforms it can be done.
What is SushiSwap (SUSHI)?
SushiSwap is a decentralized exchange (DEX) running on the Ethereum blockchain. In addition to cryptocurrency trading, the lending market, and tools for passive earnings are presented here. By its architecture, SushiSwap is considered a fork of the Uniswap project.
The basis of SushiSwap is a decentralized exchange (DEX), that operates on the principle of an automatic market maker (AMM), through smart contracts and user-funded liquidity pools. For providing liquidity, users receive SushiSwap Liquidity Provider tokens (SLP). For each transaction conducted in the pool, a fee of 0.3% is charged (0.25% is credited to liquidity providers, and 0.05% is transferred to the Sushi pool). In addition to exchange, SushiSwap offers a wide range of financial instruments: Kashi lending and borrowing market, SushiBar staking, and farming. The user can freeze their SUSHI in SushiBar and become a holder of XSUSHI tokens, which allow them to earn 0.05% of all transaction fees on the platform.
Why should I exchange SushiSwap?
SUSHI can be considered a profitable investment for the following reasons:
The project offers an attractive reward system, which attracts new users, and ensures an increase in the price of SUSHI. In the short period of its existence, SushiSwap already occupies the 6th place in the DEX rating.
Having started trading at a price of less than a dollar, the token has risen in price by almost 300% in less than a year. And analysts from DigitalCoin and LongForecast predict further growth (about $20 in 2022).
On August 31, 2021, the price of SUSHI is approximately $12.16, and the market capitalization is $1,543,918,344. The minimum price on November 4, 2020 was $0.4737. The maximum price on March 13, 2021 reached $23.38.
Where to trade SushiSwap?
Taking into account that SushiSwap is an extremely popular AMM, you can trade SUSHI on a large number of platforms, including:
Binance – a reliable exchange with a wide range of trading and investment tools. Binance's fees are among the lowest.
Daily withdrawal limit: 0.06 BTC (without verification)
FTX – a secure crypto exchange, with support for innovative trading technologies, suitable for professionals.
Daily withdrawal limit: 0 BTC (without verification)
7b – a crypto broker, is a trusted intermediary that facilitates the trading process and ensures the security of the transaction.
Daily withdrawal limit: 2 BTC (without verification)
How to trade SushiSwap using the 7b crypto broker app?
Exchanging with the help of a 7b crypto broker is the best choice for beginners and experienced users. After all, with the help of 7b, buying or selling takes place as quickly, conveniently, and safely as possible. It will take a few minutes for an exchange to place a market order:
Set up an account in the 7b application.
Top up your balance.
Select a trading pair.
Specify the amount to buy or sell.
Check the entered data and place a market order.
SushiSwap Exchange
Where to exchange SUSHI?
You can exchange SUSHI as easily as possible using brokers or swap platforms. The main pros and cons are listed below:
Broker:
| | |
| --- | --- |
| Pros | Cons |
| Ensure security | Registration is required |
| Unlimited exchange | |
| A wide selection of cryptocurrencies and exchange pairs | |
Swap platform:
| | |
| --- | --- |
| Pros | Cons |
| Ensure privacy | Limited choice of coins |
| Floating or fixed rate to choose from | |
| Wallet-to-wallet transfer | |
The aggregator of crypto exchangers SwapZone highlights the following platforms for SUSHI exchange:
EasyBit – a straightforward and easy-to-use exchanger, with a Volatility Protection Mode, and support for about 100 cryptocurrencies.
Service fee: from 0.10% to 0.20%, depending on the user's level.
Changelly – a reliable and user-friendly exchanger, with support for more than 170 cryptocurrencies.
Service fee: 0.25%.
SimpleSwap – a convenient and fast crypto exchanger, with a Loyalty Program, and more than 300 cryptocurrencies to choose from.
Service fee: included in the exchange rate.
What to know before exchanging SushiSwap?
To choose a suitable exchanger for performing crypto transactions, you need to pay attention to several factors:
Duration of work and reviews. The service have to work for at least a year and have positive reviews on third-party resources.
Exchange pairs. The more exchange pairs the exchanger offers, the more convenient it is to use it.
Reserve. There must be a sufficient reserve for the cryptocurrency of your choice.
In addition, a novice trader may not take into account that operations in the blockchain are irreversible. Therefore, double-check the address of the entered wallet.
How to buy SushiSwap?
Buying SUSHI for fiat currency is not possible at the moment. So, on platforms with support for the fiat gateway, as Changelly and ChangeNOW, SUSHI is already included in the list of supported cryptocurrencies, however, the option of fiat-to-crypto purchases is not yet supported. You can use one of the platforms to buy for fiat, for example, ETH (or another supported cryptocurrency). Then exchange the existing cryptocurrency for SUSHI via the 7b crypto broker.
Instruction on buying SUSHI
Buying SUSHI for the first time might a bit complicated for a beginner. That is why we have composed a step-by-step instruction so that you could buy SUSHI without any problems:
Step 1. Sign up to a service providing trading or exchanging
Step 2. Deposit your account with BTC or ETH
Step 3. Find SUSHI/BTC or SUSHI/ETH trading pair
Step 4. Enter the necessary sum
Step 5. Confirm the transaction
What is the best time to buy SUSHI
According to the most analytical reviews, the best time to buy SUSHI is now. Thought the price fluctuations might occur from time to time, the general trend is upwards.
However it is only up to you to decide, while the information above should not be mentioned as a financial advice.
How to sell SUSHI
Selling SUSHI does not differ much from buying it, however, to avoid mistakes follow this instruction to sell SUSHI:
Step 1. Login the exchange platform you use
Step 2. Find SUSHI/BTC or SUSHI/ETH trading pair
Step 3. Enter the necessary sum
Step 4. Confirm the operation
Step 5. Exchange BTC or ETH to fiat (Optional)
What to know before buying SUSHI
Before buying SUSHI acknowledge yourself with some helpful tips, which might save your funds:
Keep your SUSHI either on hot or cold wallet. It guarantees the safety of your funds.
Stay calm when the prices go up and down – the volatile nature of cryptocurrency causes huge price fluctuations, however it does not mean you should buy and sell hundreds of times a day.
Never entrust your funds to dubious services, while some of them might eventually turn out to be scam or fraud.
SushiSwap use cases
The SUSHI token is an internal cryptocurrency of the SushiSwap platform, it is an ERC20 token of the standard with a limited issue of 250,000,000. At the time of writing, there are 232,746,067 SUSHI in circulation. In the project, it performs the following functions:
Remuneration to liquidity providers in SushiSwap pools.
Staking SUSHI in SushiBar to get XSUSHI.
SUSHI holders can vote for changes and proposals.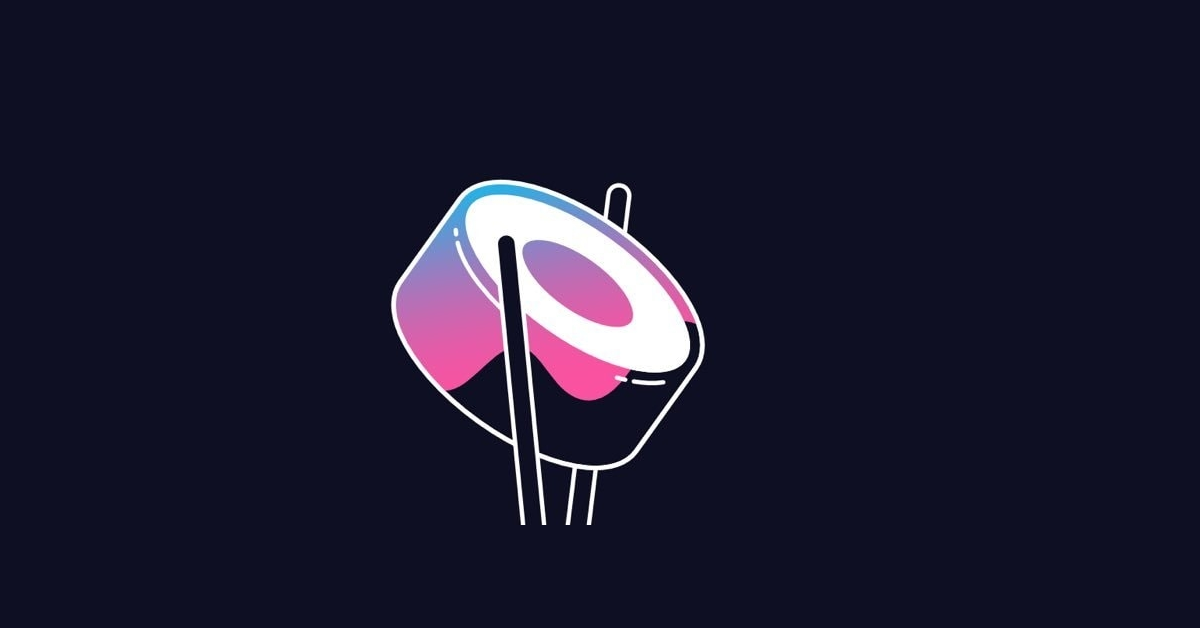 FAQ
Is SushiSwap a good investment?
Yes, SushiSwap is one of the most popular decentralized exchanges, which is rapidly gaining momentum and increasing its customer base. In less than a year, SUSHI has risen in price by 300% and according to analysts' forecasts, the price will continue to grow. The price of SUSHI is quite acceptable in order to purchase a token and see what happens next.
How do I invest in SushiSwap?
You can add SUSHI to your investment portfolio via exchanges, brokers, and swap platforms. The exchange is more suitable for professional traders, a swap platform for users who need anonymity, a broker for those who care about ease of use and security. On 7b, the purchase procedure is extremely simple: top up your balance, enter SUSHI in the search bar, fill out a market order, and confirm the purchase.
How to trade SUSHI for beginners?
At the moment, the sphere of cryptocurrency trading is already so developed that it is easy for a beginner to get confused in all this abundance of services, strategies, and other information. We recommend that you: do not invest more than 30% of your free funds, try strategies on a demo account, and also conduct your own research. 7b is the best place for beginners: open the application, check the balance, select a cryptocurrency pair, fill out an application.
What is SushiSwap Blockchain?
SushiSwap is a decentralized exchange (DEX) based on the Ethereum blockchain, which operates on the principle of an automatic market maker (AMM). The exchange provides an opportunity to trade, borrow, lend, and also earn passive income.