The NEO cryptocurrency is often referred to as the "Chinese Ethereum", the project has absorbed all the best characteristics and has firmly consolidated its position in the TOP50 cryptocurrencies. In this article, we will consider what features the project has, whether it is worth investing in it, and also where to do it with maximum benefit.
What is Neo (NEO)?
NEO is a large-scale blockchain project that was conceived as a "smart economy" with the possibility of digital identification and automation of business processes. In fact, it is a whole system that includes: a convenient and secure platform for launching smart contracts, a P2P payment system, a platform for digital identification, and more.
The mission of the project is not to issue another digital currency, but to form a fundamentally new model of financial and economic relations between people. Consensus in the cryptocurrency network is achieved through the dBFT (Delegated Byzantine Fault Tolerant) algorithm, which significantly increases the security of the network. The ease of building smart contracts is due to the use of various programming languages (Java, Microsoft.net, Go, Python, etc.). High technological efficiency is achieved through the use of a unique Neo Virtual Machine (NeoVM). It guarantees the accelerated launch of smart contracts.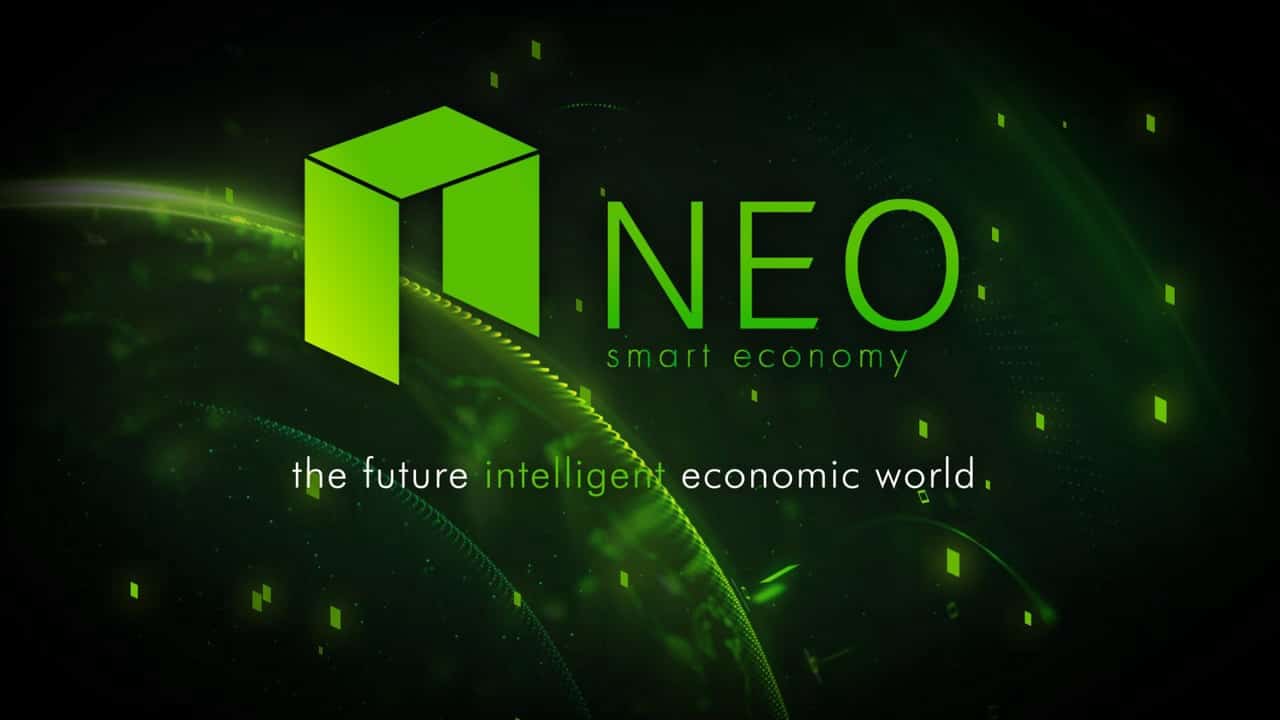 Why should I exchange Neo?
Let's explore the reasons why it is worth exchanging NEO:
In 2021, the biggest upgrade of the NEO blockchain is expected, called N3. After the upgrade, NEO has every chance to turn into a universal platform for various types of decentralized applications, including projects focused on DeFi and NFT.
In 2021, after several years of calm, the NEO exchange rate showed rapid growth and rose in price from about $20 to $120. According to DigitalCoin and LongForecast, the price of the coin will grow.
As of August 13, 2021, the price of the NEO cryptocurrency is approximately $52, and the capitalization is about $3,676,488,750. The maximum price was $196.85 on January 15, 2018. The minimum price of NEO was $0.073 on October 21, 2016.
Where to trade Neo?
NEO is considered a reliable and proven asset with a very promising idea. Almost all the best exchanges and brokers add it to their lists:
FTX – a professional trading platform, with support for fiat currencies, more than 100 spot markets, futures, prediction markets, and much more.
Daily withdrawal limit: not available for unverified users.
Binance – an international trading platform with a high level of reliability. Provides spot market, futures, OTC transactions, P2P trading, and much more.
Daily withdrawal limit: 0.06 BTC for unverified users.
7b – a convenient and straightforward broker with support for more than 2000 trading pairs. It has the most intuitive interface, a high level of security, and low fees.
Daily withdrawal limit: 2 BTC for unverified users.
How to exchange Neo using the 7b crypto broker app?
Exchanging NEO on 7b is very convenient and safe. Follow our step by step guide to easily buy or sell NEO:
Download the 7b crypto broker from Google Play.
Register in your personal account.
Top up your brokerage account.
Select NEO from the list of coins.
Enter the amount you want to spend.
Click the "Buy" button.
Wait for the coins to be credited to your account.
Neo Exchange
Where to exchange NEO?
For novice traders or advanced users who want to quickly, conveniently, and easily exchange NEO coins, there are the following services: swap platforms or brokers. You can also use a crypto exchange to swap NEO, but this method is more complex. Let's briefly study the main pros and cons of these services:
Broker:
| | |
| --- | --- |
| Pros | Cons |
| High level of security | The fee charged |
| Unlimited cryptocurrency reserve | |
| A wide selection of cryptocurrencies and exchange pairs | |
Swap platform:
| | |
| --- | --- |
| Pros | Cons |
| High level of anonymity | Limited reserve |
| The possibility to swap at a standard or fixed rate | |
| Non-custodial service | |
Below are some of the most reliable exchange platforms:
Changelly – a simple crypto exchanger, more than 170 coins for exchange at a guaranteed or floating rate.
Fee: 0.25%.
ChangeNOW – an anonymous exchanger with support for more than 10,000 exchange pairs.
Fee: included in the exchange rate.
Swapzone – a cryptocurrency exchange aggregator where one can compare exchange rates, analyze and swap cryptocurrency in just one interface.
Fee: included in the exchange rate.
SimpleSwap – the exchanger works with top crypto exchanges and selects the best exchange rate for exchange. More than 300 coins.
Fee: included in the exchange rate.
What to know before exchanging Neo?
3 tips for those who want to exchange NEO and not lose their funds:
Check the reputation of the platform via monitoring services.
Compare service fees and exchange rates of reliable exchangers.
Be careful when entering wallet data.
How to buy Neo?
Guide on buying NEO
Buying NEO for the first time might a bit complicated for a beginner. That is why we have composed a step-by-step instruction so that you could buy NEO without any problems:
Step 1. Sign up to a service providing trading or exchanging
Step 2. Deposit your account with BTC or ETH
Step 3. Find NEO/BTC or NEO/ETH trading pair
Step 4. Enter the necessary sum
Step 5. Confirm the transaction
When is the best time to buy Neo?
Choosing a trustworthy platform might be even more complicated. To avoid scam and fraud, use platforms with a significant amount of reviews and good reputation, such as:
Kraken – an exchange with an ideal reputation in security issues. There are many tools and features available on the platform. However, the platform's interface is often called complex and old-school.
Gate.io – attracts the attention of traders with a high level of security and clear interface, as well as a fast speed of deposit and withdrawal of funds.
How to sell Neo?
Selling NEO does not differ much from buying it, however, to avoid mistakes follow this instruction to sell NEO:
Step 1. Login the exchange platform you use
Step 2. Find NEO/BTC or NEO/ETH trading pair
Step 3. Enter the necessary sum
Step 4. Confirm the operation
Step 5. Exchange BTC or ETH to fiat (Optional)
What to know before buying Neo
Before buying NEO acknowledge yourself with some helpful tips, which might save your funds:
Keep your NEO either on hot or cold wallet. It guarantees the safety of your funds.
Stay calm when the prices go up and down – the volatile nature of cryptocurrency causes huge price fluctuations, however it does not mean you should buy and sell hundreds of times a day.
Never entrust your funds to dubious services, while some of them might eventually turn out to be scam or fraud.
Neo token use cases
There are two tokens on the platform in order to provide the network flexibility: NEO and GAS:
NEO – a cryptocurrency of the NEO blockchain. It acts as a voting right in the regulation and governance of NEO. If you are a holder of NEO tokens, then, at the end of each block, you are credited with GAS.
GAS – an utility token, which is necessary for mutual settlements, within the framework of smart contracts, conducting ICOs and any other transactions within the network.
FAQ
Is Neo a good investment?
Yes, NEO is a project with a strong technical base, Neo developers have set a goal to "reshape" the modern financial system, so the cryptocurrency is constantly being improved and refined. In 2021, a large-scale upgrade of the blockchain is expected, which can significantly affect the demand and increase the value of the coin.
How do I invest in Neo?
Despite the optimistic forecast of analysts, we strongly recommend that you do not invest more than 30% of your available funds in the purchase of NEO. To buy NEO for fiat, you can use Changelly or ChangeNOW. On 7b, we provide the opportunity to make a crypto-to-crypto purchase: top up your balance, select NEO from the list of coins, and enter the amount.
How to trade NEO for beginners?
Properly manage your own deposit. If you have free funds and you have decided to engage in trading, invest them according to the following principle: 70% are stable cryptocurrencies like Bitcoin or Ethereum, and 30% are promising altcoins. 7b is the best place for newbies: deposit funds for trading, pick a trading pair, enter the amount.
What is Neo Blockchain?
NEO is a blockchain project that represents an entire ecosystem: a platform for launching smart contracts, digital identification, peer-to-peer payments, and more. The project operates on the basis of the Delegated Byzantine Fault Tolerant consensus algorithm, which ensures high security. In addition, the building of smart contracts on the NEO platform is facilitated by the introduction of various programming languages.