A lot of people who are indulged in crypto trading and investing in cryptocurrencies are living their best lives, as this field has proven to be immensely successful in modern times. Cryptocurrencies like Bitcoin, Ethereum, and Ripple, etc. have made their mark on the global economic structure through promising growth and increase in value. However, efficiency and being fast is imperative with regards to crypto trading. The crypto market is very uncertain, hence, traders have to be highly cautious of their trading activities in order to minimize the risk of loss.
The need to be quick and vigilant is a necessity in the trading world, therefore, it creates a void for crypto trading apps. These apps offer accessible crypto trading options and their ease of use makes life easier for traders who now do not have to sit long hours in front of their computers. The biggest advantage of this is that traders can initiate and conduct their trading activities from any place in the world over their mobile phones.
Easy crypto trading
Since Bitcoin was invented in 2009, its popularity has grown with every passing year. It achieved heights of success in 2017 when Bitcoin's value went over the roof and caused a major change in every cryptocurrency in the market. Many traders and investors made hundreds of thousands of dollars in profit, and the world came across a major business opportunity. Although the crypto coins are not doing that well in terms of value, their name is still widely known and discussed the most to this day.
Back in the day, trading had become a tiresome task, having to sit all day in front of a computer and observe the market was becoming difficult for individuals. To make this task more convenient and easier to perform, multiple services have launched their crypto apps for smartphones. The main objective of these crypto trading apps is to keep a record of the value of one's favorite cryptocurrency whenever one wants and perform other tasks as well. The need for an app that would make trading easier was increasing as more and more people started to make their living off of it.
With convenience, and ease of access, there are a lot of things that crypto investors and traders need to check before selecting the broker app or service they want to proceed with. First and foremost, it is imperative to know which platform the traders want to trade on and check whether the platform of their choice has a mobile app version. There are some other features as well such as functionality and the program which should be checked as well, along with its usability.
Users only have to install it from the app store or the play store and make their trading accounts on the platform. However, another thing that the traders need to check for while choosing an app is to check if it is secure enough or not. An app's security will be considered to be good if it has a two-factor authentication feature embedded in it. This will minimize the risks of theft and fraud from a user's account.
How to make trading easy?
Many factors can complicate the procedure of finding the best crypto app for an individual. A few problems that people have to face while trading and dealing in crypto are: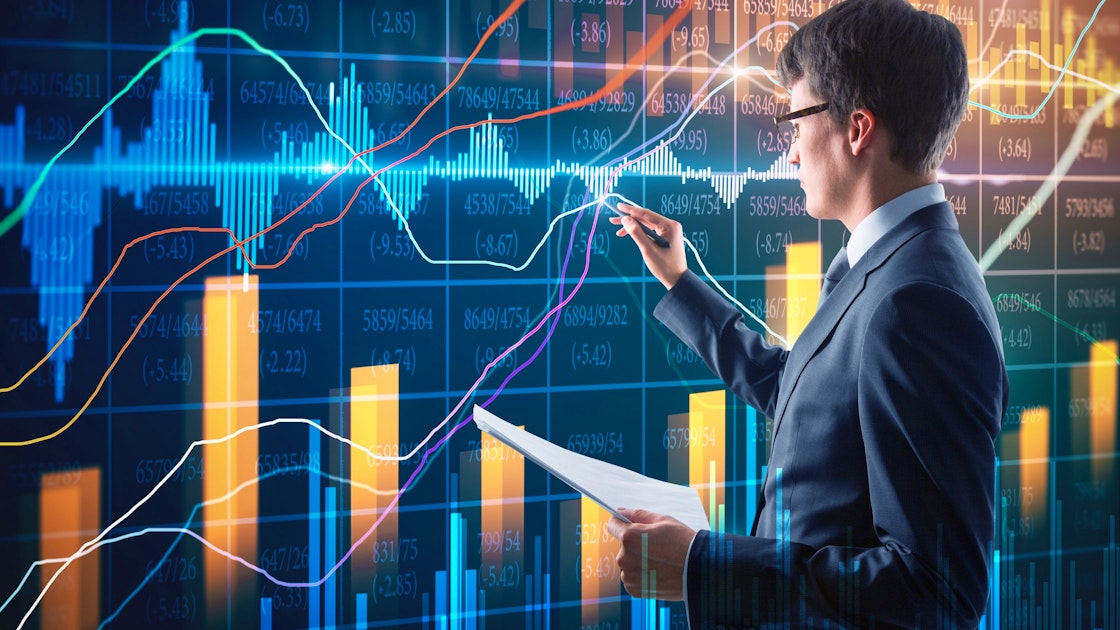 Security
A very common concern for a lot of apps, especially crypto trading ones is security. It is the biggest problem that traders have to face. Most brokers are on the lookout for a top-quality security package. Although secure and more reliable apps can be very hard to find, there are a few things that the app must consist of. Primarily, the two-factor authentication which allows the user to not worry about any hacker hacking into their account and stealing their data.
Transparency
Making a living out of crypto is very challenging and tough, there have been so many times where brokers have gone bankrupt in this business. The crypto market is full of deceit, and certain elements are looking for you to make a mistake. Many coins do not even stay in the market, their only purpose is to deceive other users. This is the reason why one must be careful at all times and proceed with their investment with proper research. This can be very easily found through credible crypto apps. One way to solve the issue of lack of transparency is through blockchain. It provides all the transaction records hence adding to its authenticity and giving satisfaction to users to ensure them that they will not be faced with fraud.
Credibility
Though it is a very well-known fact that trading Bitcoin and other such cryptocurrencies can become very profitable for a user if it is done correctly, however, this also carries an issue of credibility. Despite having good intentions, there is a very high potential for a person having to face fraud and getting scammed. Therefore, traders should do proper research and make sure that the platform of their choice has a good history in trading before proceeding with an investment. Ratings and reviews of previous users can also provide the desired insight of the app to the user.
Try 7b Crypto Trading App!
The 7b crypto broker app works as a proactive cryptocurrency broker in the market. It provides many benefits such as security and efficiency. This app gives its user a fairly friendly trading environment and gives an easy crypto trading platform, making it ideal for beginners. Moreover, it comes with some extra advanced tools that can be beneficial for experts.
It provides premium levels of security as compared to a few other apps. It has very strict rules and regulations. Additionally, this app promotes transparency and makes sure that all the information is on display for all the users to build trust and surety. It is authentic and credible and does not include a shady fee during a trade which helps it to build a firm relationship with the trader community.
How to try it?
It is very easy to get started, as a user only needs to follow a few basic steps. Firstly, they have to download the app and make an account, and then they have to transfer the money in order to proceed with the initial investment for trading purposes. Now, users can benefit from all the features of the app exclusively and can feel their presence in the market.