Cryptocurrencies like Bitcoin have made it to the headlines because of their volatile nature. They can make you rich in no time. Similarly, you can also lose all your money in seconds. The volatility and fluctuation rates of the cryptocurrency are what makes it interesting and such a hot topic of discussion. These points are also what makes it so intimidating and risky.
A straightforward answer to the questions like "can you lose money buying bitcoin?" or "can you lose your money in bitcoin?" is yes. But If we consider the other side of the picture and see from a broader perspective, we only lose money when we are not careful. Also, when we do not acquire the basic knowledge necessary for investment or trading.
10 ways to lose money trading Bitcoin
To answer the most frequently asked question, how to lose money in bitcoin? We can say that there are various ways in which you can yield all your wealth to bitcoin trading. You should be a step ahead of the market. Keep all the variables under check to avoid such disasters.
1. Being hasty while making decisions
Bitcoin trading does not guarantee you that you will be earning great profits. When the market fluctuates everybody wants to try their luck and earn as much profit as they can. While trading bitcoin you need to very carefully speculate the prices. See for past records and price movement graphs and analysis before making a decision. Any trader who lacks patience and is hasty in making decisions can lose all their money during the process in no time.
One of the most common examples is Bitcoin (BTC) dropdown in Spring 2021 – after the local ATH BTC price started to decline steadily – most of the BTC traders and holders perceived it as a sign of the BTC failure and sold their assets. However, in the middle of the Summer, the price climbed back and continued growth.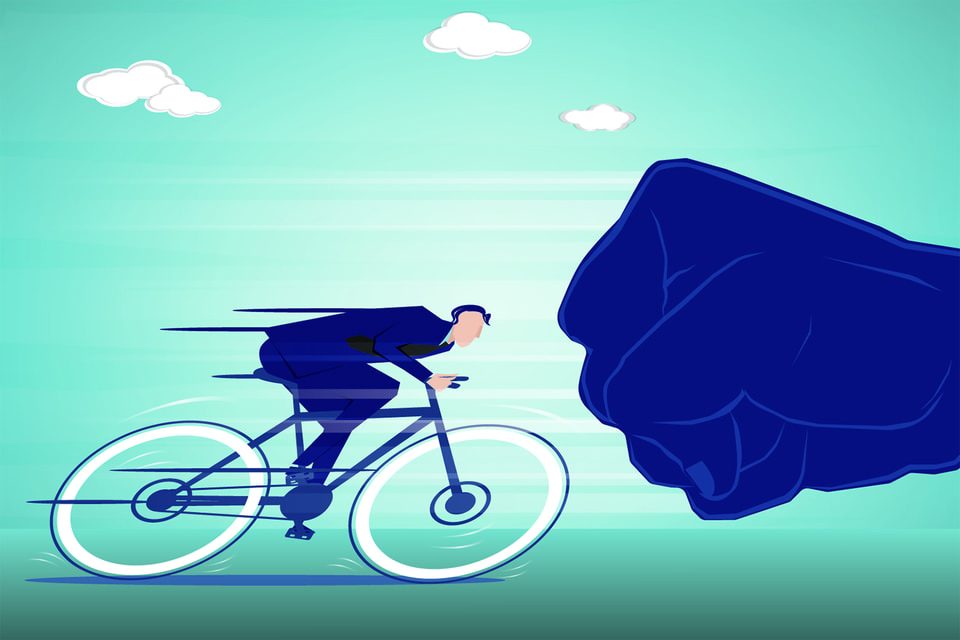 2. Volatile nature of the cryptocurrency
Bitcoin is a highly volatile digital currency. New traders can be overpowered by the theoretical data and may not understand the seriousness of the situation. The bitcoin market fluctuates so rapidly that if you do not get hold of it at the right time and are not careful about your buying and selling timings you are left empty-handed in no time. For example, in 2013 the bitcoin market faced a drop in its value by 73%. It took 2 years to recover from its bottom position.
That's why one of the most widespread trading strategies is long-term investment (or "hodl"). It enables you to avoid volatility risks and generates passive income. But at the same time that strategy does not allow the trader to benefit from short-term events (like Elon Musk's tweet or BTC recognition by this or that country).
3. Day trading can be risky
Many new traders opt for day trading because a large portion of them treats bitcoin trading as being similar to forex or stock. There you have more chances to be hit by luck in the morning. But as mentioned earlier the bitcoin market is very volatile. Most people have jobs in the morning which reduces the possibility of effectively focusing on the sudden fluctuations of the prices. Therefore, trading bitcoin while not being properly focused can also be a reason for going bankrupt.
For that reason traders have developed other trading strategies, not requiring 100% concentration:
News trading strategy – trading based on news and market expectations, both before and following news releases.
Swing trading – aims to buy a security when they suspect that the market will rise. Otherwise, they can 'sell' an asset when they suspect that the price will fall
4. Choosing the wrong trading application
There are various trading platforms available for trading online. These applications and software are aimed at easing out the whole trading process for you. As there are many options, there is a great chance that you are caught in fraud or choose the wrong platform. Trading through an inaccurate and ineffective trading platform that does not update the exchange rates and prices instantly can also cause you to lose all your money.
A trader should also pay attention to the type of trading application he uses – there are apps for beginners, with basic trading instruments, easy-to-use interface and some limitations, protecting users from loses, and apps for advanced traders, providing high-security protocols and advanced trading instruments.
7b is the type of platform, suitable for both advanced traders and beginners, while it provides high security protocols, due to the use of Binance Brokerage API, a wide range of trading instruments, from the most basic ones and up to the most complicated and one of the most user-friendly interface available on the market.
5. Margin trading
Margin trading is a way of trading in which a trader sets a leverage amount. For example, if the set leverage amount is 10x so with normal trade when you can make a dollar here you will make 10. Similarly losing 1 dollar equals 10 dollars. This is a very risky way of trading through bitcoin. If the prices are not speculated properly or the predictable patterns are not accurately drawn you can lose a lot of wealth during margin trading.
Therefore in 7b we pay a lot of attention to education of our potential users and users of other trading platforms – in our blog we've created analytical section, with reviews of the most popular crypto assets and trading guides. We hope that with help of those guides you'll be able to set up your margin trading strategy properly and start earning more. (7b blog does not contain financial advice – all the articles are for educational purposes only. Always do your own research)

6. Beware of the scamming brokers
When you are trading through brokers you need to be very careful in choosing the right broker. There are a lot of brokers who do not know a word about bitcoin trading and are only there to transfer your funds in their accounts. They then block you right after. Choosing the right broker app is very crucial. The right broker can ease out the whole trading process for you but the wrong broker can loot all your money.
Before you ensure your crypto assets to a broker always check:
Social media accounts of the broker
7. Shorting the bitcoin trade can be very risky
Shorting refers to betting on the bitcoin asset to drop from its current value. Short selling is based on a calculated assumption that a particular asset of bitcoin will drop in its value and could be bought under a lower price range. But the question is "how do you lose money on bitcoin through short selling?" The bitcoin market is very volatile. Short selling will require you to keep yourself updated with the price trends very keenly. Various new traders cannot be patient about it and lose all their funds in vain.
Using the above-mentioned trading strategies (like – long-terms investments or swing trading) traders can protect their assets from big loses, while constant learning and developing of trading skills will guarantee the future profits.
8. Not taking necessary security measures
When trading you need to be very careful about your account passwords, wallet security, and your one-time generated passcodes. The bitcoin trading market is full of people ready to make use of your shortcomings. Leaking your passwords or security numbers to any third party can be potentially threatening. It paves way for anonymous or illegal trades from your account.
At the same time one must be very accurate with the private key of the wallet he/she uses, as far as the loss of that key will cause the loss of the access to the wallet for ever. In fact, there are lost of the early BTC holders, who bought BTC in 2012-2013 for a pittance and eventually lost their keys and were left with millions on accounts with no access to them.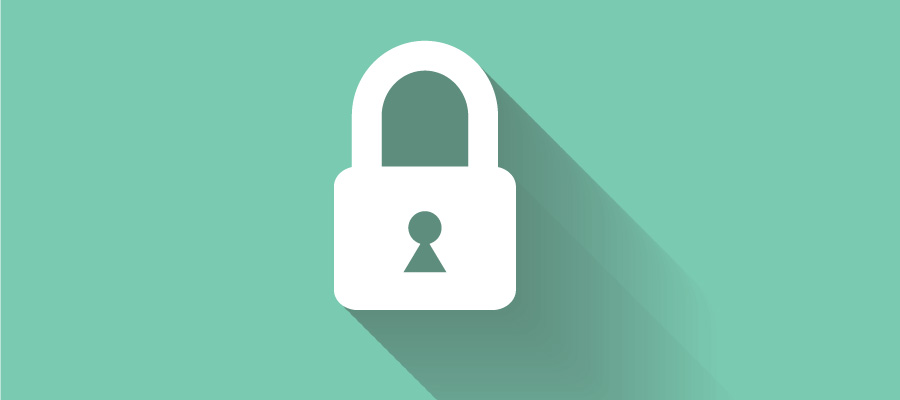 9. Crashing of the online platforms
As bitcoin is based on blockchain technology everything is online. There is no physical existence. Any glitch or bug in the trading platform can be very risky. It is not something you can be in control of. However, you can choose to select an authentic trading platform. You can see reviews and ratings before registering through a trading platform.

10. Choosing the wrong sender
This seems like a common mistake, choosing the wrong sender while transferring bitcoin to any client can be very dangerous. Similarly, when you are transferring payment from your bank account to your bitcoin wallet carefully check the address before hitting send. There are many cases that people have sent thousands of dollars to dormant or otherwise active accounts. These accounts do not send the payments back and it is a potential method of losing money while trading bitcoin.
So what should I do not to lose my money?
Though there are lots of advice on how to earn money in BTC, we'd like to tell you about those ones, which will protect your money from being lost:
Stay calm – though losing money might be very hurtful, it's important to remember, that losing more money won't make things better. An essential advice for a trader – if you lose money and feel a kind of rush – make a pause, drink a glass of water and try to clear your mind. Afterwards – you are ready to work again.
Train using demo-accounts – there are plenty of trading platforms providing demo-accounts along with the usual ones. They're created for beginners, who want to try trading with no need to invest. They are great for testing new strategies and new methods.
Keep records – as a part of your education – write down your trading history and after the closing of trades analyze what have you done right and what have you done wrong. It's a great way to improve your skill everyday.
How does the 7b App help you?
As we already mentioned that It is very important that you invest your time and money in the right platform so that you do not lose money on bitcoin. The 7b crypto app helps you a lot in this regard. It works with well-known cryptocurrencies, offers accurate trading estimates, and provides full disclosure of any transaction fees involved. So, you know when and how to invest to get larger profit margins. It aims at providing you with an easy interface where you can buy, sell cryptocurrencies, view current rates and track price changes for each coin. You can also manage your portfolio, and withdraw crypto.